Web Design That Converts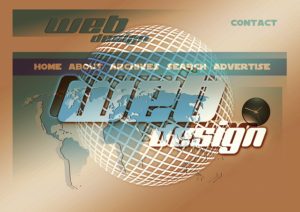 Your business needs a website. Duh! Everyone knows that. Since we are already on the same page, lets talk about a few things that you need to consider when hiring someone to design your website.
Design
Your website is the doorway to your brand. When a prospective client visits your website, you want them to know instantly that you are a professional, and that you take pride in your business. They will make judgements as to the quality of your service, based on the quality of your website. Yes, content is important, but design is what allows you to put your best foot forward and make a lasting positive first impression.
We spend time getting to know your business, so we can design an eye catching website that you will be proud of. We believe professional imagery and color scheme is what really sets your business apart from your competition on the web. It is this professionalism and brand recognition that drives prospective customers to do business with you. Check out a sample of some of our past web design work.
Conversion
Your website looks great! But does it convert visitors into customers? We have seen beautifully designed websites that are almost worthless because it is impossible to find contact information. We believe your site needs an excellent first impression, and a strong call to action right up front. People don't spend a lot of time on websites, so we need to capture them for the short time we have their attention.
We strategically place a call to action throughout your website in places that will turn visitors into customers. We use WordPress, and utilize a lot of tools within the platform for design and lead capture.
Search Engine Optimization (SEO)
Maybe you already have a website for your business. But is it easily found in Google search? If not, it needs to be because this is going to be your main source of traffic to your website. People are searching Google every day for the service you offer, and if it is not at the top of search for local search terms, you are missing the opportunity. This means you are missing out on getting new customers, growing your business and increasing your profits.
With our SEO services, we spend time every month optimizing your website, creating new content and growing your brand on the web. This is probably the most important piece of digital marketing because this is the beginning of capturing leads for your business.
Give us a call today, or fill out the form below to inquire about our web design services.
[gravityform id="2″ title="false" description="false"]